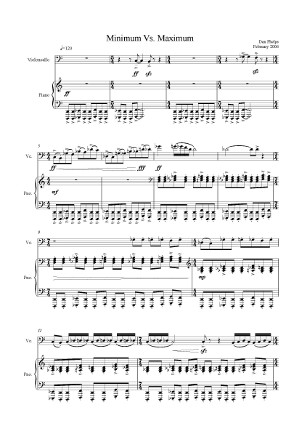 Written for Piano and Cello. This piece was premiered by the Composersí of Wales in March 2006 as part of the Bangor Music festival.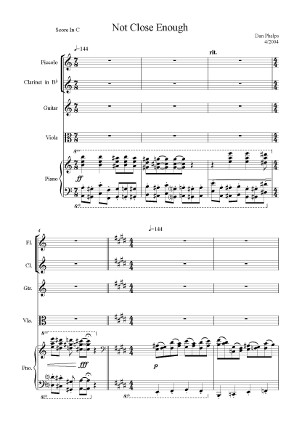 Written for Piano, Viola, Guitar, Clarinets and Flute/Piccolo. Premiered by the In Transit Ensemble in June 2004 as part of the launch concert for the group at the Royal Welsh College of Music and Drama in Cardiff.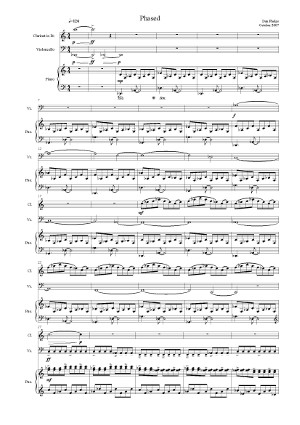 Written for Clarinet in Bb, Cello and Piano this piece was written Enid Luff birthday celebrations and was premiered in a concert organised by the Composers of Wales in May 2008.